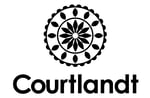 Courtlandt Financial Group, Inc. ("Courtlandt") operates a website at www.courtlandtgroup.com and certain web-based landing pages and web links (the "Platform"). By using the Platform, you accept our Terms and Conditions which also includes Important Information Governing Our Relationship. This information includes our Privacy Policy, Consumer Identification Program, Business Continuity Plan, and our Anti-Money Laundering requirements. Any links provided to other websites are offered as a matter of convenience and are not intended to imply that its authors endorse Courtlandt and its products, sponsors, and/or are affiliated with Courtlandt. Similarly, neither does Courtlandt endorse any information contained on those sites, unless expressly stated otherwise. While the data we use from third parties is believed to be reliable, we cannot ensure the accuracy or completeness of data provided by these third parties. The links are solely for the purpose of providing information and additional services independent of us. You are responsible for the due diligence and selection of these companies and are free to choose from others.
While reviewing any of the information on our Platform, you should know that past performance is no guarantee of future results. Any historical returns, expected returns, or probability projections may not reflect current or future performance and the likelihood of investment outcomes are hypothetical in nature and may differ from projections. Investing in securities involves risks, and there is always the potential of losing money to include your entire principal when you invest in securities. Private offerings are illiquid and may be held indefinitely. Before investing, consider your investment objectives and read the entire offering materials to include the Private Placement Memorandum and Courtlandt's Form CRS, which includes important information about our products, services, fees and how to do business with us.
Neither this website or any links provided herein are to be considered or construed as a solicitation of a particular investment program or a solicitation of an offer or solicitation to buy or sell securities, or provide tax or legal services. Courtlandt's first priority is education. We do

not advertise investments, only investment and financial strategies. No presentation of securities will be made without an investor suitability review and qualification. Courtlandt may only conduct business in jurisdictions where Courtlandt is registered. Viewing this website and the corresponding pages and links should be considered informational or educational only.
Courtlandt is registered in the following states; Arizona, California, Florida, Massachusetts, Michigan, Nevada, North Carolina, Texas, and Washington. While we make every attempt to limit access to residents of these states, should you come across our web information and reside in a state that is not listed and wish to speak with us, our regulatory environment requires us to ask that you disregard our information and seek the assistance of a local and licensed professional. Should you choose to contact our customer services department to discuss your needs and or interests, you agree that you do so by your own volition and free right to do so and not by our suggestion to do so.
Neither Courtlandt nor any of its affiliates provide tax or legal advice and do not represent in any manner that the outcomes described herein or in any material contained within the Platform will achieve the stated results and or objectives to include any tax benefit or investment return. Prospective investors should consult their personal tax and or legal advisors regarding any of the benefits stated and should base their decision on their own personal circumstances and objectives. Neither Courtlandt nor any of its affiliates assume responsibility for failure on the part of any investment company to achieve its stated objectives. We are only a distributor. Ultimately, the performance or lack thereof rests solely with the investment company you have selected and invested with. You should perform your own personal due diligence and choose wisely. If needed, hire a seasoned professional to assist you. You are the first guardian of your capital. *Certain investment programs require investor accreditation as defined by the SEC Rule 506. Accredited investors must have a net worth of at least $1,000,000 exclusive of their primary residence, automobiles and furnishings. Not all investment programs require accreditation. We will let you know which programs you do and don't qualify for.
Courtlandt Financial Group, Inc. provides administrative support services to Courtlandt Securities Corporation. Securities offered through Courtlandt Securities Corporation, Member FINRA/SIPC www.finra.org, www.sipc.org, Tel: 202-371-8300. Real Estate offered through Courtlandt Realty, California Department of Real Estate - License Number 01787775. Insurance offered through Courtlandt Insurance Services, California Department of Insurance, Life and Annuities - License Number OD06593.